The Brand & The Man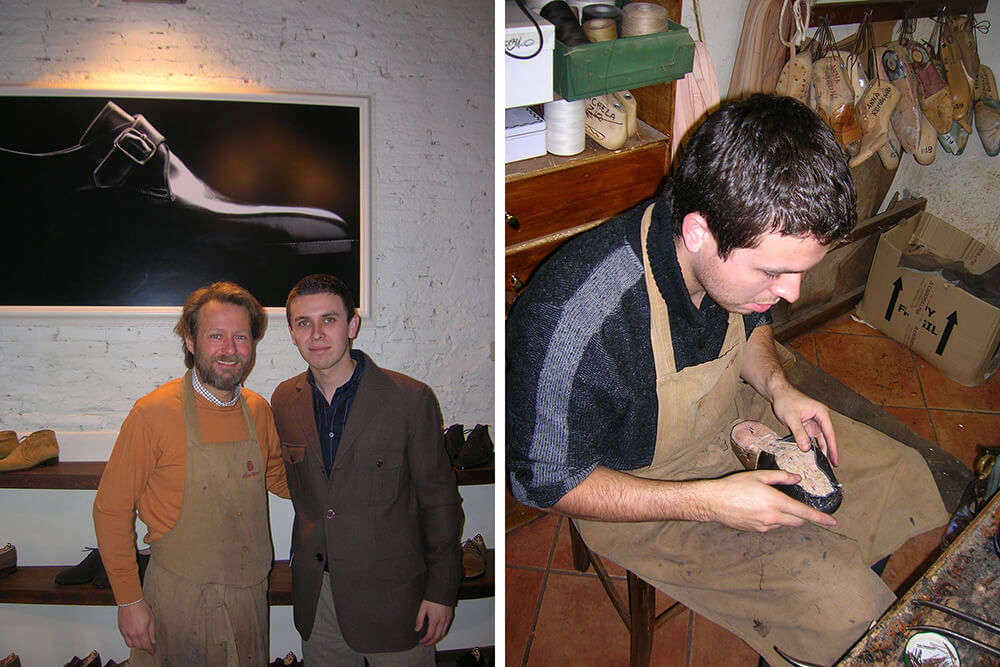 J.FitzPatrick Footwear started with a simple vision: To see men across the world wearing better shoes. But of course that's just the beginning of our story.

Growing up in Seattle, USA, Justin FitzPatrick was stuck in a culture where men neglected their shoes and almost took pride in a certain shabbiness. Seeing this around him every day wore on Justin, who had appreciated fine footwear even from a young age. Never one to just roll over, he made a resolution to become a voice in the shoe industry, and to give that voice body by starting his own footwear range.

Finishing his studies in Entrepreneurship at the University of Washington was only the first step, after which Justin set out on his five year plan to learn everything about shoes. He appreciated that he would need this knowledge to become a voice of authority in the industry, and even more so to create and manage a successful footwear brand.

The plan was to be all-encompassing, taking Justin from retail sales all the way back to creating each shoe. Two years on the floor of Nordstrom finally led to the introduction he needed into the world's leather mecca: Florence, Italy. Sensing the opportunity of a lifetime, Justin collected what little savings he had and stepped on a plane to move to Italy, where he knew neither the language nor any Italians!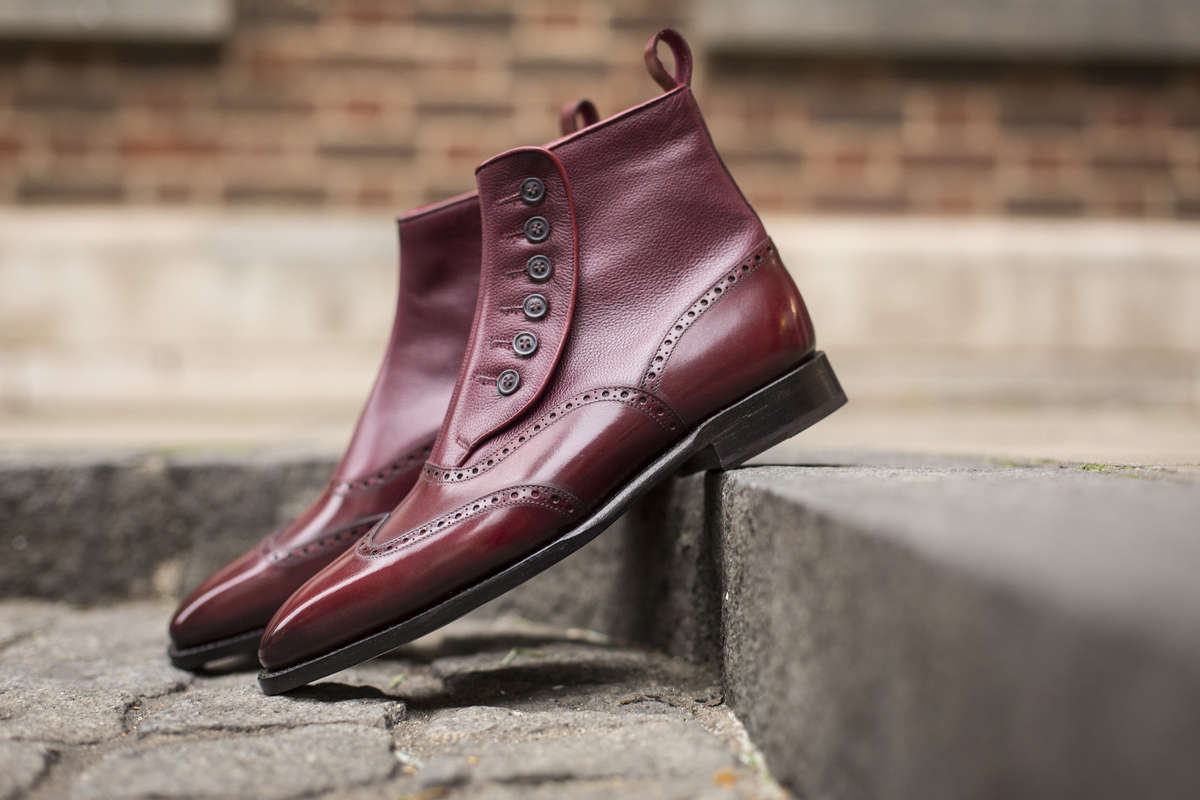 The gamble paid off. In Florence, Justin was fortunate enough to apprentice with the late, legendary bespoke shoemaker, Mr. Stefano Bemer. The apprenticeship revealed a beauty in footwear that even Justin hadn't previously appreciated. He painstakingly learned the art of handmade, bespoke shoemaking, as well artisanal shoe shining. But no road is without its potholes; his worthy (but scantly paid) work as Bemer's apprentice left Justin's savings depleted, so he returned home to replenish. A year was spent saving and traveling to Europe and back, finding and nurturing new contacts in the industry.

This sabbatical also bore a completely new fruit in the form of Justin's now-world-famous blog, The Shoe Snob. Here Justin could start to share his insights into the industry, throwing back the veil on a small but insulated world. For the first time, laymen could learn secrets long known only to insiders and artisans.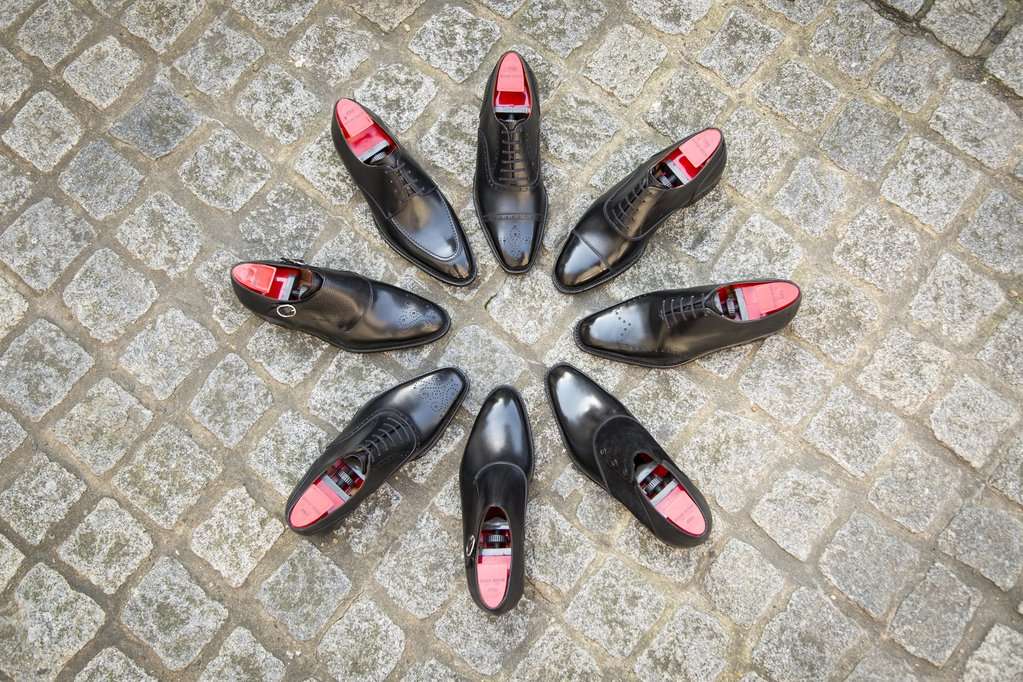 Finally writing about shoes, and himself being one step closer to designing them, Justin knew he still had more to learn. He needed a mentor, and immediately thought of Gaziano & Girling, whom he had admired since their launch in 2006. Reaching out to Tony and Dean, Justin found them keen to help. Then another bump in the road, as Justin realized he would have to commute six hours a day without a wage to take advantage of the opportunity. As this would be financially impossible, he needed to find another path.
There was a position at Gieves & Hawkes, No. 1 Savile Row, for a military-grade shoe shining expert. This was one of the skills he learned in Italy, and he was soon hired. Finally, he had a foot in the door of the industry.

Living in Brighton, Justin found himself with two hours of downtime each day on his London commute. He finally had time to design. Simple pencil sketches soon grew into a design portfolio, all with countless painstaking revisions, as with any work of art. Everything, down to each shoe's proportions, had to be just right.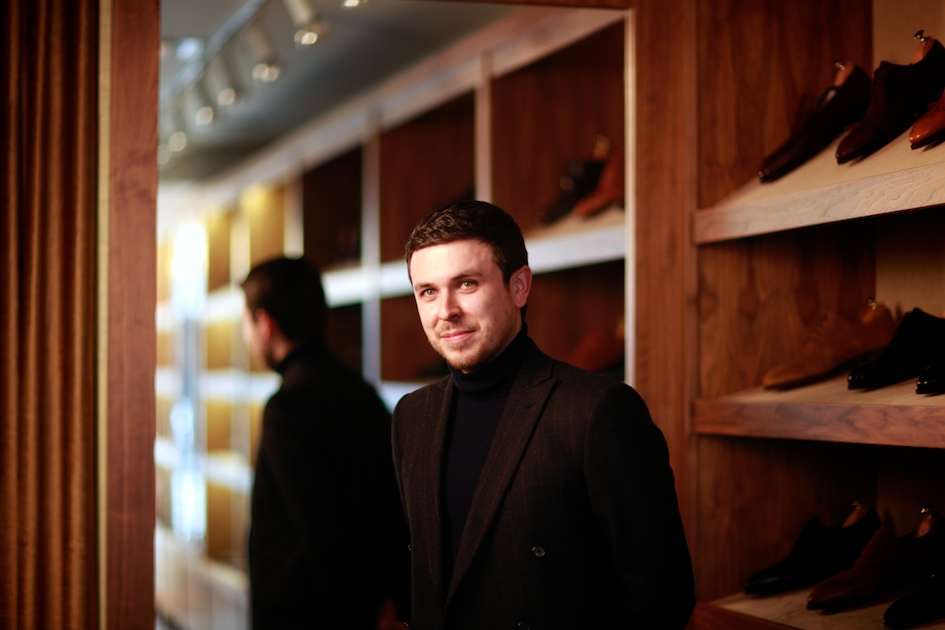 With the designs finally underway, the time had come to create patterns and lasts. Tony Gaziano, one of the world's finest pattern and last makers, once again agreed to share his expertise with Justin.

Tony shared his immense knowledge, and even made a bespoke last from Justin's feet, which Justin would later use as a model for his brand's ready-to-wear lasts. Armed with his expertly honed knowledge and a single humble last, Justin finally felt it was time to find a manufacturer capable of turning his designs into reality.

A manufacturer was soon found, Justin spent over a year creating his first collection, and convincing Gieves & Hawkes to allow him to sell his shoes at their No.1 Savile Row location. Justin was finally realizing his dream of launching his first collection of footwear.

Jump ahead to today. Having spent nine years in Europe, Justin is now back in the US, growing his brand on his home turf, with a base in New York City. Each new customer is another small step towards Justin's original, enduring vision to see his fellow men in better shoes.