Patina Service by Greg Park
Found at our NYC Shop - 101 Thompson St.
The History
A part of our offering as a shoe brand is a patina service provided by our friend Greg Park aka Hancore, who is based in our New York City shop in Soho. For those that do not know, Greg Park has a long history in the arts, starting off like many patina artists as a painter (not walls, but art :-) later became one of the world's respected patina masters.

He was one of the first artists to work for French shoe brand, JM Legazel where he studied under Jean Marie (the JM) for several years before becoming one of his master patina artists that then taught the subsequent workers that came after him. Working with JM LeGazel brought him to the States whereby he eventually branched out on his own, offering more services than just shoe dyeing and now has a strong business patina'ing pretty much any leather good you can think of.

We always wanted to have a patina service to complement our niche footwear and Greg's skills and service was a perfect fit for the both of us! We hope that you think so too!

Greg also offers leather restoration services, in case you wish to restore a leather product to its near-original state of color and shine. Depending on the work required, this restoration service may involve conditioning and coloring your items. Leather restoration is available for most leather products, including shoes, bags, jackets, and more; for specific inquiries please inquire directly with the patina artist.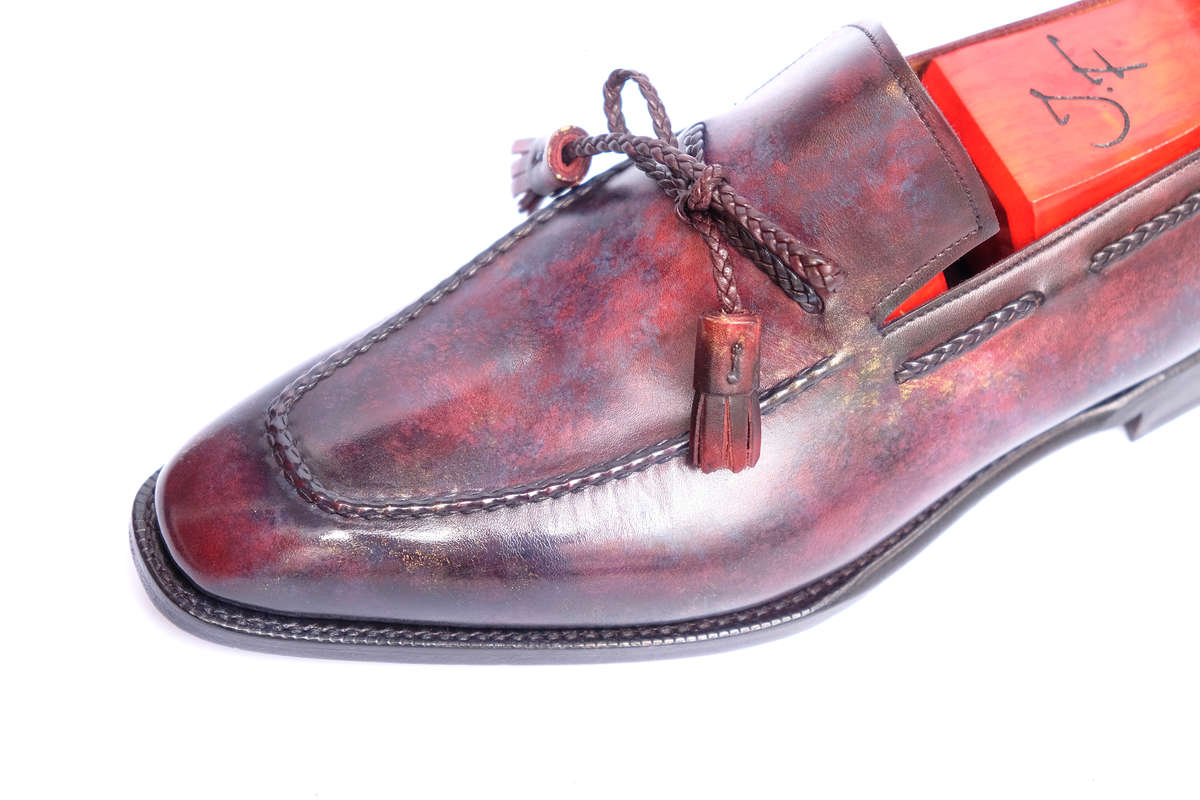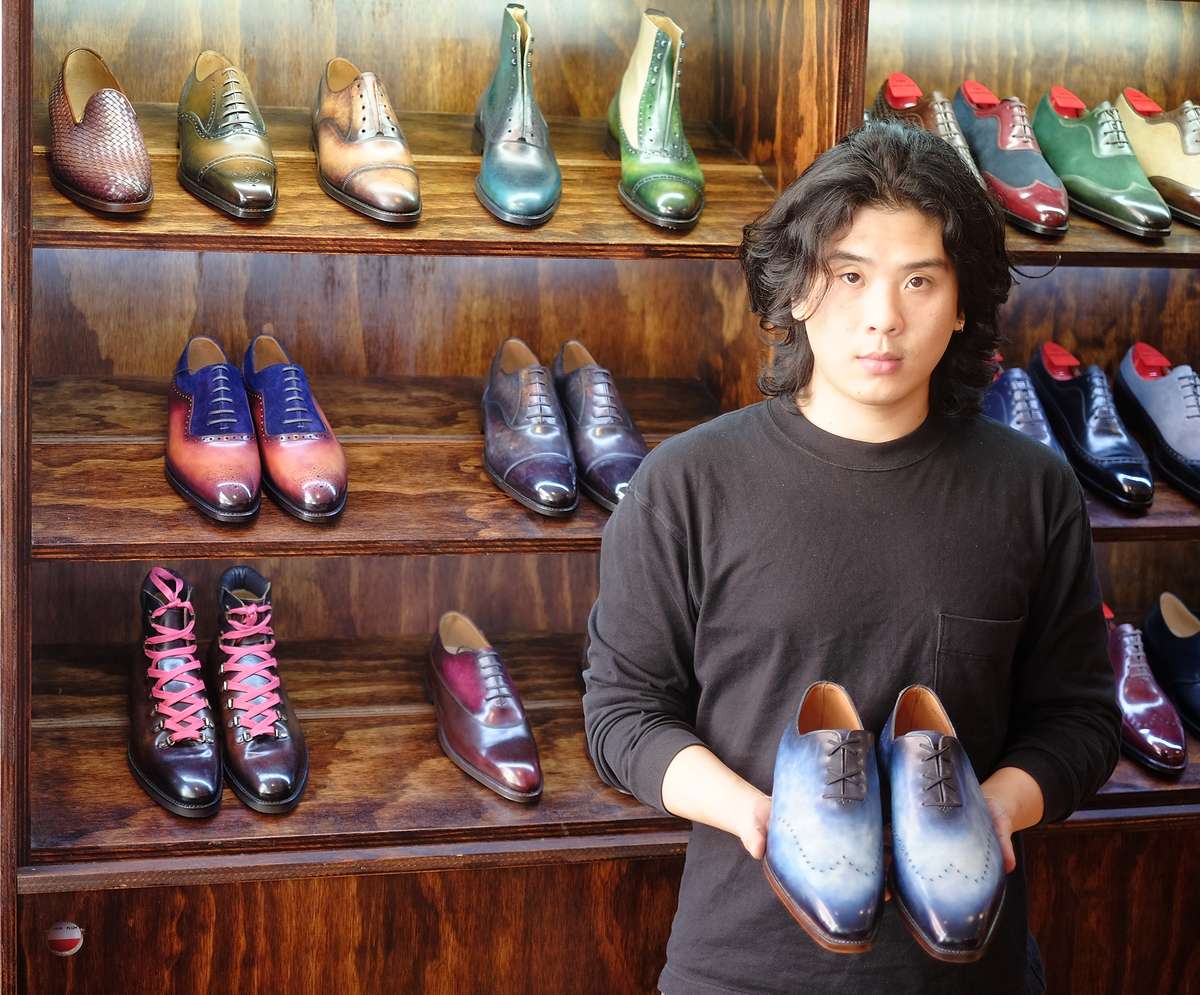 The Service
Prices are as follows:
- Leather Shoes: Starting from $150
- Leather Boots: Starting from $170
- Sneakers: Starting from $170
Accessories for Patina:

-- Wallets and small leather goods: Starting from $70-$120
-- Leather Bags: Starting from $200
-- Jackets/Furniture upon request


***Patinas requiring a drawing first cost more, price upon request***
Shipping Prices on returned shoes will vary on location and value of the shoes in question. Shipping will start at $20 for North East shipments with base insurance value of $500. Prices go up from there, at the cost of what we are charged. More insurance value will add cost and we will ensure accordingly. We do not seek to profit on shipping but will not lose either.
All patina services take 3-4 weeks to complete. Greg's service is for all footwear. It is NOT exclusive to J.FitzPatrick shoes. That being, should you wish to bring in your own shoes for Greg to work his magic, by all means, please do so!
Patina Services as an MTO purchase take up to 5 months. Around 4 months for shoes. 1 month for patina.
See a few of his works below, on our footwear. This is only a fraction of Greg's capabilities and should only be seen as inspiration. The sky is the limit with regards to what you can get done on your shoes! Please note that the Patina # reference's are not exclusive to the model shown with that patina. It is just for your reference to know which model and the patina is being shown.
Please contact patina@jfitzpatrickfootwear.com to get started
Please do not use the chat box to discuss patina. Email takes you directly to the artist.
To send your personal shoes, please use the following address

J.FitzPatrick Footwear
Attn: Patina
101 Thompson St (storefront)
New York, NY - 10012

Please use a courier service (UPS, DHL or FedEx) to ensure secure delivery. We do not recommend USPS as they often leave parcels unattended. If you insist to use USPS, for your sake, please select a signature confirmation. We will not be held responsible for any parcels lost or damaged during transit to our shop.