J.FitzPatrick Line vs. JF Line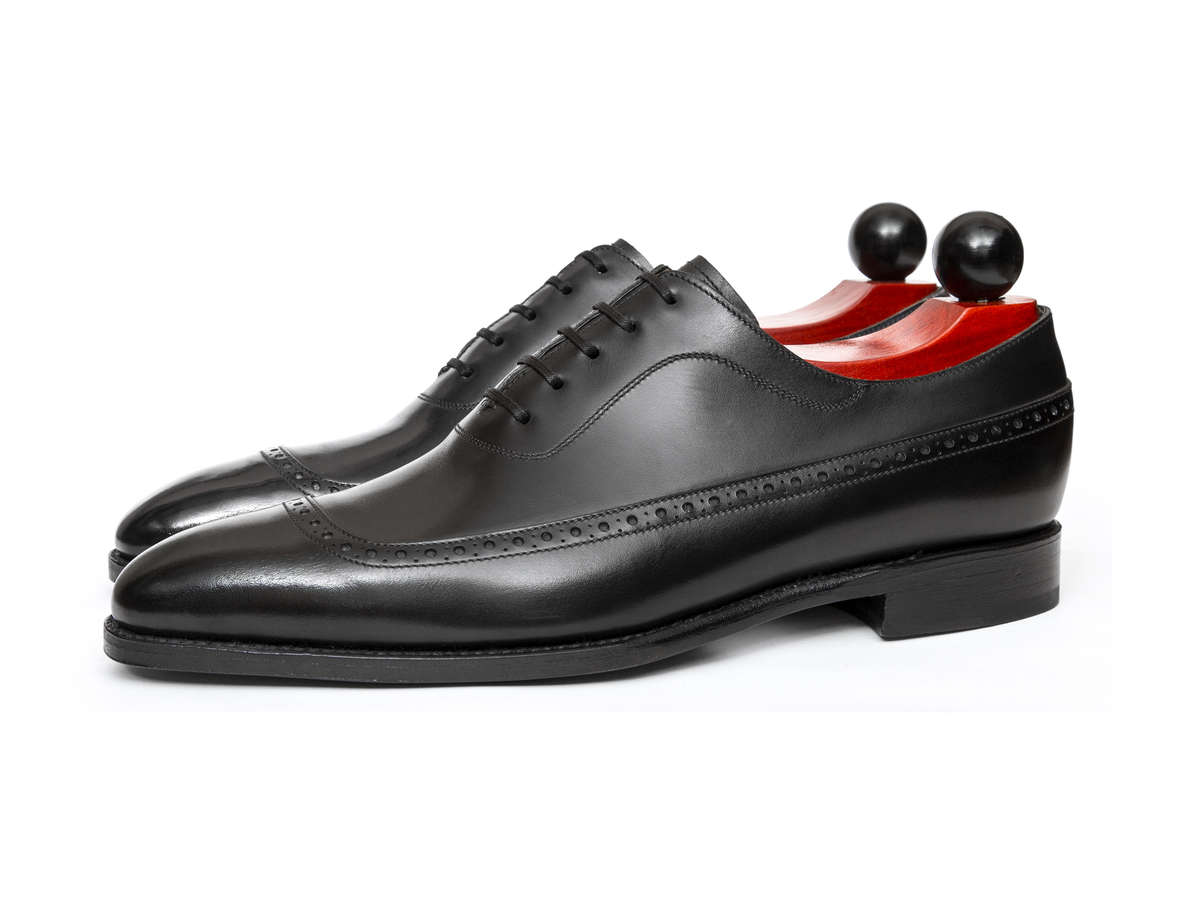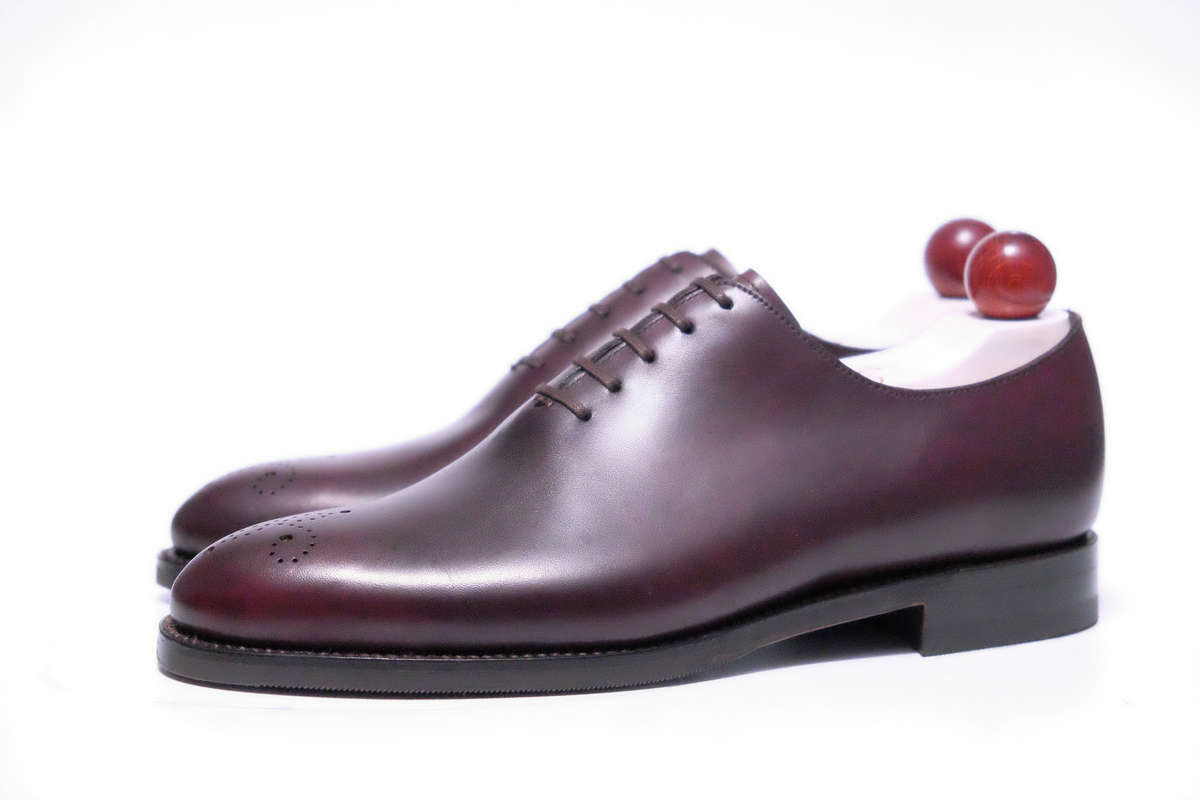 We currently have two line of shoes, our
J.FitzPatrick Line
and our
JF Line
, and here we hope to explain the differences between them. We like to be completely transparent and honest about our footwear, so you won't read loaded, gimmicky phrases like 'handmade' or 'best leathers in the world.' We work hard to make the best shoes at the best prices using the best materials possible, and we trust that our reputation and the reviews of our customers will confirm our claims.
In footwear, there are generally three things that make up the price of a pair of shoes. First is the cost of labor, second is the price and quantity of the leather used, and third is the detailing work that makes a style more labor-intensive. All of our shoes are made in the same factory, so our two lines are mostly differentiated by leather and detailing.
The J.FitzPatrick Line
This is our 'handgrade' line. There are certain details in these pairs that you won't find in entry-level welted shoes. Handgrade details include:
Beveled Waists
Closed Channel Soles
More Refined Lasts
Higher Grade Leather - Upper/Lining (i.e. more expensive leather)
Fudge Wheeling (jagged grooves on welt)
Brass nails in the toes for protection
More Complicated patterns
More expensive leather with greater detailing results in a highly refined shoe. A 'handgrade' last has a fit that more closely follows the contours of the foot, and therefore offers better support and a highly refined shape. These differences together create a more beautiful and comfortable shoe.


The JF Line
This is our 'benchgrade' line. This represents entry-level welted footwear that maintains integrity of construction, but which uses more generic materials, and does not enjoy some of the finer styling details. Benchgrade details include:
Open channel soles
Lower priced leather - still well made European sourced leather but not from the 'big names'
More generic fitting lasts (although that is not the case for our line). While not as refined as our higher end line, we still made sure to create sleek lasts that gave beautiful silhouette shapes
Straight waists
Combo leather / rubberized sole
More generic patterns
These details (or lack thereof) and the difference in leather are what allow us to offer benchgrade at a pricepoint lower than our handgrade line.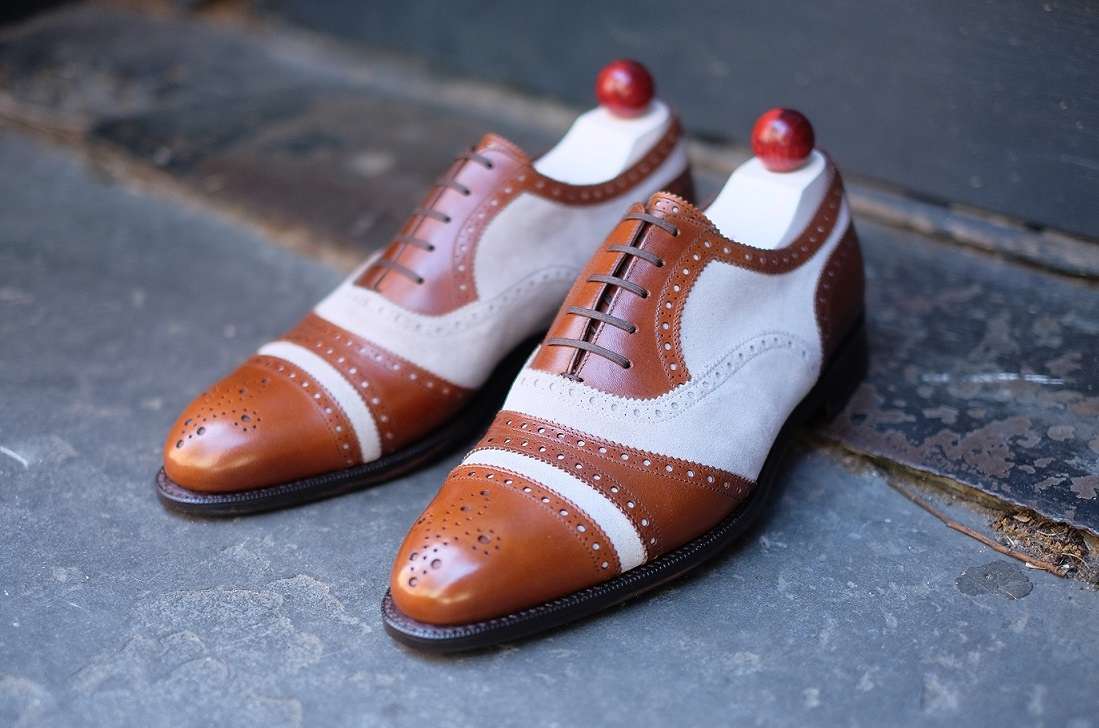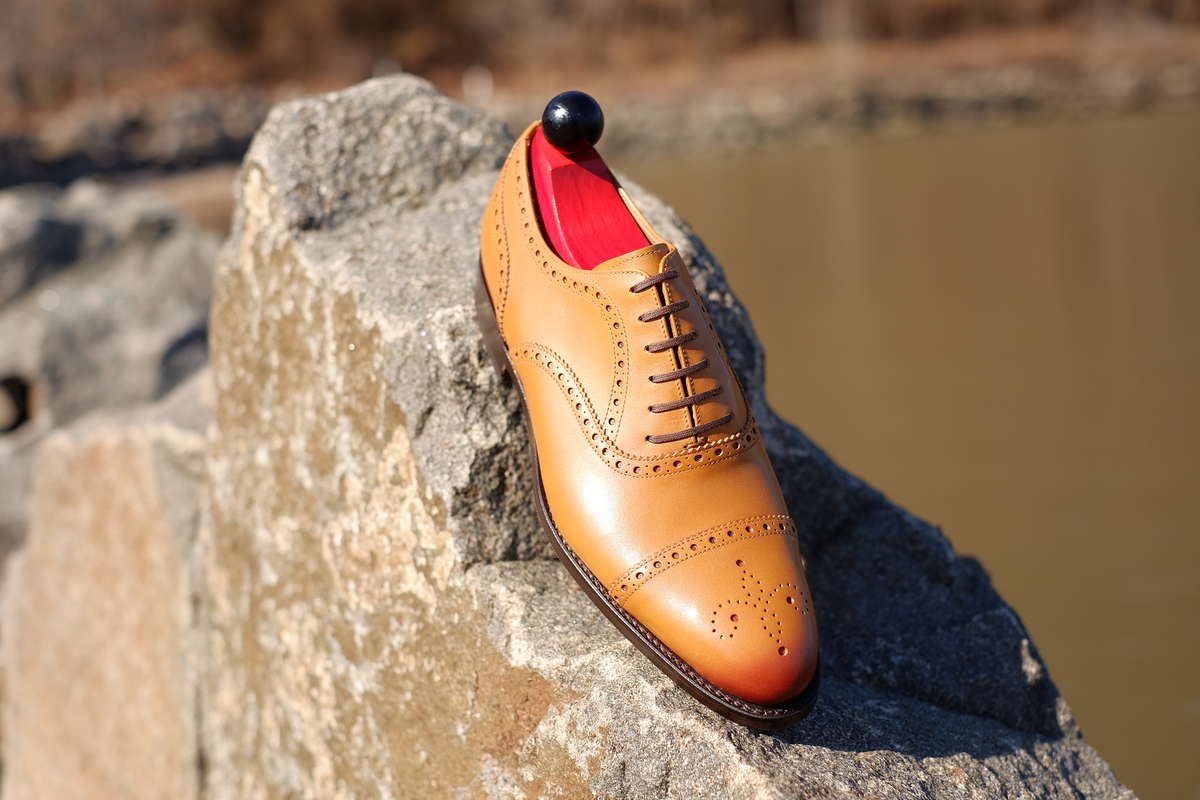 In terms of styling between the two ranges, our JF line is more catered to classic, 'entry-level' shoes. We feel that models like chukka boots and basic oxfords would be better suited to an entry-level pricepoint, and we want to differentiate between our lines and offerings. Therefore, the JF line will remain a more classically styled line, strictly for ready-to-wear purchasing. We will not offer JF as made-to-order, but patterns from this line can be used to create a made-to-order style from the J. FitzPatrick line.

The J. FitzPatrick line remains the bolder of the two. This is the line that we push boundaries with, and which sets us apart from other brands by offering models like button boots, two-tone butterfly loafers, tarsal brogues, and city hiker boots. The made-to-order program will be reserved solely for the J. FitzPatrick line quality and pricepoint.
We hope that you enjoy our two lines and that you are able to find something that you like, either between them or from both of them. And as always if you would like any assitance on the matter please do not hesitate to reach us by emailing info@jfitzpatrickfootwear.com or visiting us at our
Shop in NYC
Thank you for your support
-Justin FitzPatrick