Made To Order - Step One
How It Works
Our made-to-order (MTO) program is the perfect option for those who wish to customize their shoes. MTO allows you to personally select the elements that make up a shoe, including the material, color, last shape, and sole choice. This program is available for all J. FitzPatrick models ever produced, and is not limited to those currently available in our boutique. MTO is not available for the JF Line.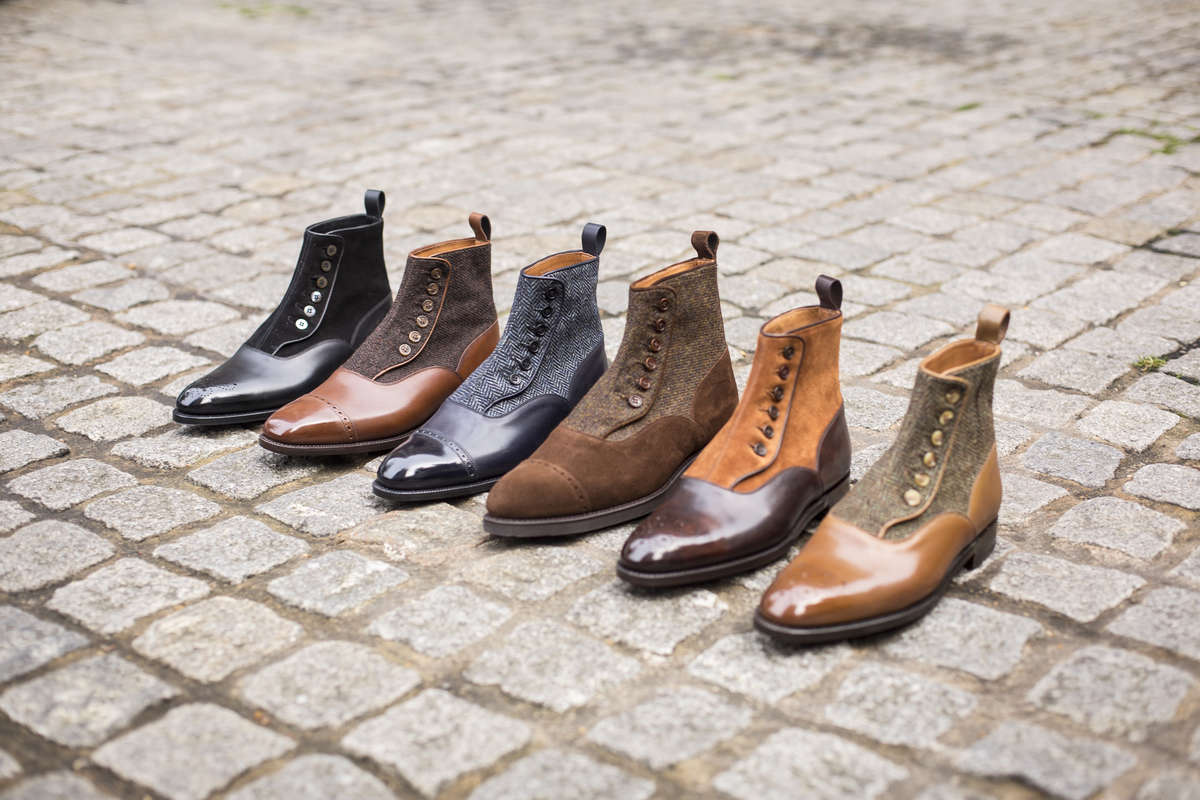 Pricing
MTO fees are structured as a surcharge to a model's base retail price. The surcharges vary based on the model's style, and are as follows:

Oxfords, Loafers, Derbies, and Monkstraps: $150

Boots: $175

Shoes over size US 13: $250

Boots over size US 13: $275

A nonrefundable 50% deposit must be made to commence production on a MTO order, with the outstanding balance being required before final delivery. Alternatively, paying the entire price up front will apply an automatic 10% discount off the total amount (base price + MTO surcharge).

In the case of a discount given on MTO orders, the full payment must be made upfront.

Shipping costs will be calculated on the shoes/boot's base price.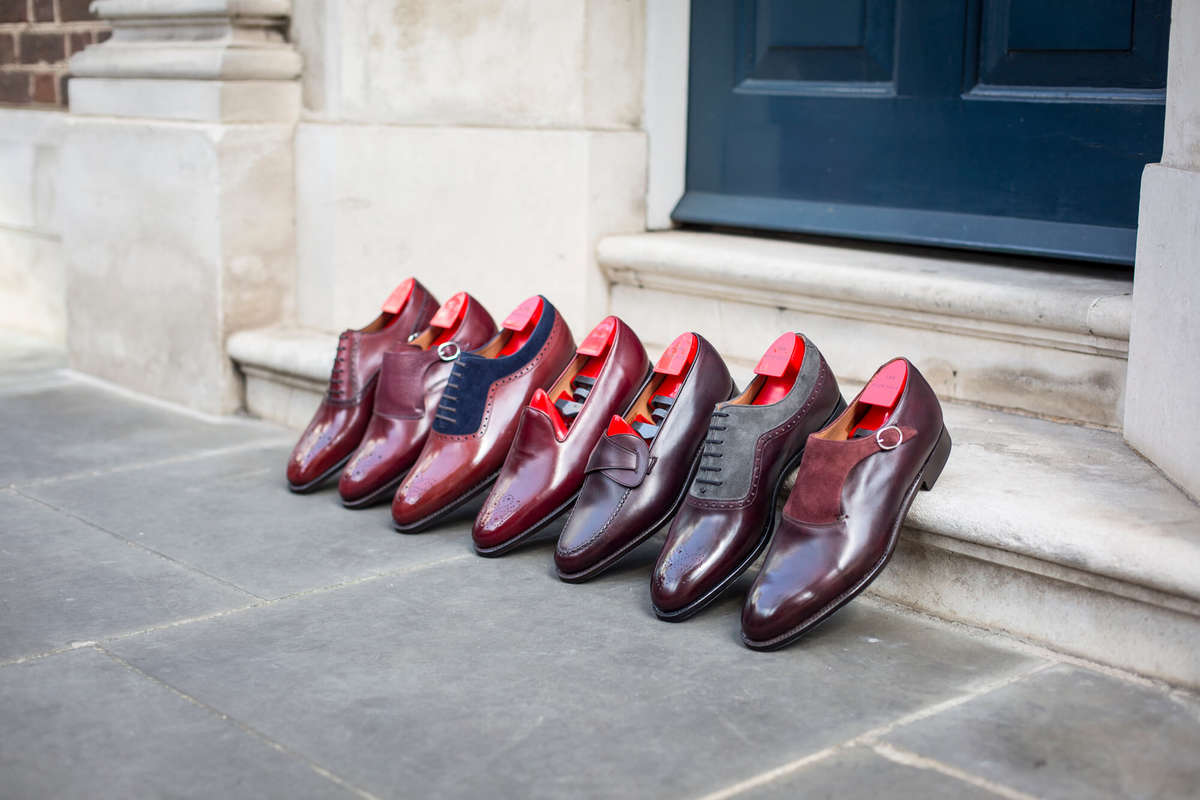 What Can Be Customized?
Last Shape
- We have 8 lasts: JFK, TMG, NGT, LPB, MGF, SEA, SES & NJF. Visit our
last information page
for more details
Sole Material
- Single leather, double leather, various rubber options, crepe and/or storm welt
Sole Color on Side of Leather Sole
- Black, dark brown, mid brown, or natural
Sole Color on Bottom of Leather Sole
- Red, purple, blue, green etc.
Leather Type
- Calf, suede, grain, fabric (cloth), natural crust calf for patina
Piping And Lining Color
- Subject to availability of model or color
Stitching Color
- Subject to availability of thread colors


Eyelets And Speed Hooks
- Adding or removing, changing color
Finishing Details
- Addition, change, or removal of medallions, gimping, brogueing, cap on toe, etc.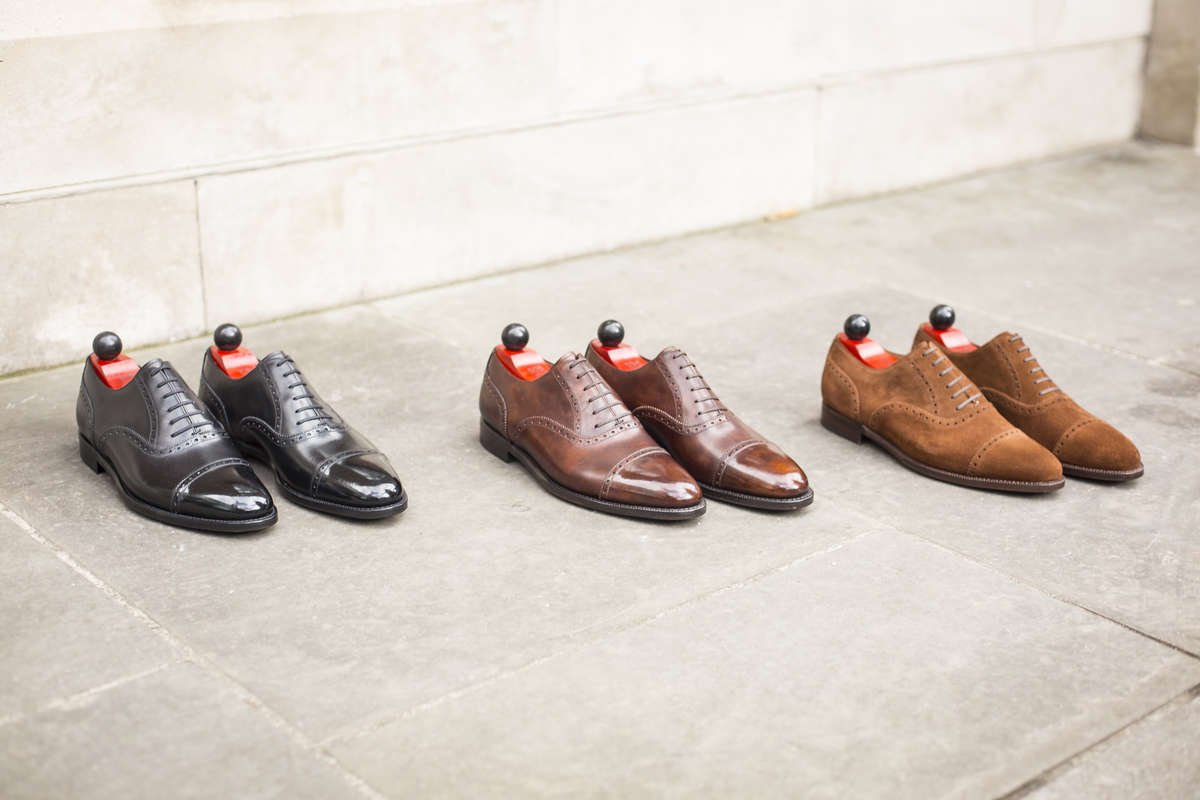 Delivery Time
The expected time from order placement to delivery can vary between four and six months. Leather availability continues to be delayed since Covid-related supply chain issues dating back to late 2021, and continues to affect our made-to-order process. We strive to be as quick as possible, but would rather under-promise and over-deliver, rather than the contrary.

Please bear in mind that there are many factors that can affect an MTO's delivery time, and which may be out of our control. For example, if a specific leather is not in stock, an additional delay will be incurred in sourcing it before production can begin. Or if the shoe gets rejected by QC, it will then need to be remade which further delays around 1 month. This is the nature of shoemaking.